Living with water views, fresh markets, wineries, and plenty of recreation is a luxurious lifestyle desired by many. The Hamptons have long been a coveted location for tourism and residents of New York by featuring the perfect blend of beach life, culture, and country living within a couple hours of one of the most influential cities in the world.


Water Mill
– a hamlet of Southampton – fits this description perfectly. Fresh farm stands like
The Milk Pail
and
Halsey Farm
grace the area with not only fresh produce but also year-round activities, including fall pumpkin patches and summer festivals. The
Parrish Art Museum
gives locals and visitors alike a creative space to expose themselves to boundary-pushing exhibits and collections in a variety of mediums. The art museum also has a schedule of films and talks to increase one's knowledge of art and history.
For more of a classic Hamptons experience, everyone hits the beach. With soft sand, crashing waves, and refreshing sea air, these beaches are some of the best in the northeast. Paddleboard, surf, kayak, or kitesurf to get the blood flowing on the water. Nearby, there is plenty of golf available if you would like to enjoy a few rounds with a friend.


Mecox Bay creates a natural border between Water Mill and Bridgehampton, providing a serene backdrop to the community as well as an incredible diversity of plants, birds, and animals. This shallow bay is surrounded by residential neighborhoods and is ideal for paddleboarding, kayaking, small boating, and windsurfing.
Understanding the 2022 Water Mill real estate market

Water Mill has a variety of home styles

Water Mill real estate features a variety of styles. Sprawling homes with manicured outdoor spaces, plush seating, resort-style pools, tennis courts, and outdoor entertaining spaces are common here. These well-appointed homes offer exquisite high-end kitchens, grand windows with water views, theater rooms, and wine cellars to enhance the already high quality of life.

Mid-century modern homes with open floor plans, master suites, and gorgeous pools are an ideal second home for a growing family. Updated Victorians on wooded lots with wrap-around porches, large bedrooms, and generous amounts of green space create a hidden paradise for those who crave a more traditional atmosphere while enjoying the convenience of modern necessities. Regardless of your style, Water Mill homes are some of the most beautiful and coveted in the country.

Homeowners desire more space

The pandemic has changed how and where people want to live. When searching for new homes, buyers have considered how their list of wants and needs has evolved as everyone is spending more time in their homes. Above-average amounts of space have become one of the most appealing features to buyers. High-end appliances, aesthetically pleasing outdoor spaces, and additional rooms to function as a theater, wine room, and the like have steadily become the "must-haves" buyers are searching for.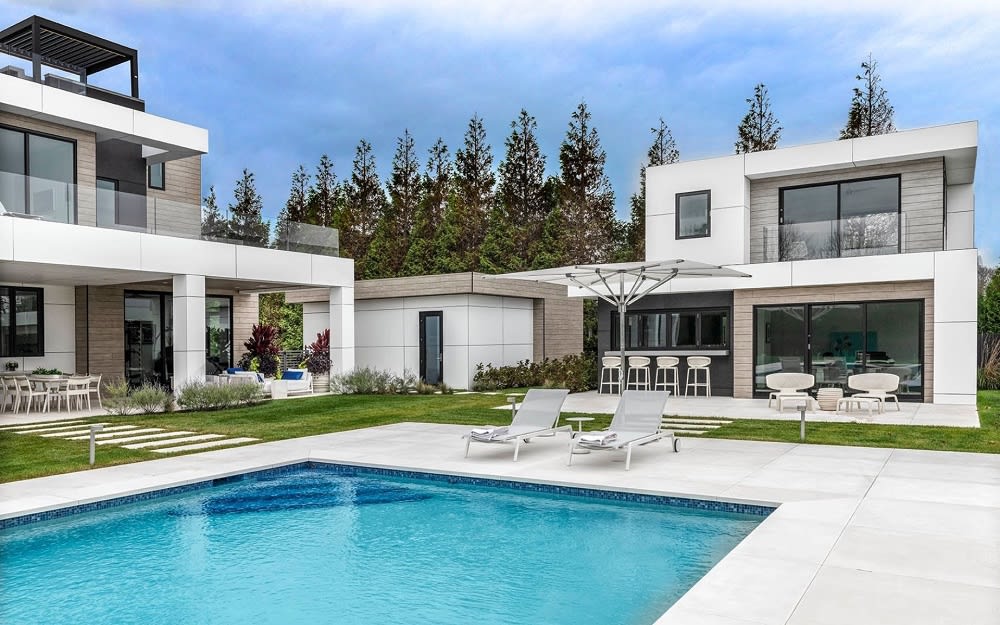 Outdoor upgrades like large wrap-around decks for soaking in the summer sun, walking paths through the property, or lush gardens make living in the Hamptons a fantastic option when craving space. In addition to having their own private sanctuary, buyers want to feel connected to nature. Water Mill homes for sale provide residents with plenty of outdoor space to enjoy the fresh air.

Second-home purchases are impacting inventory

High-performing stocks, increased savings, and cryptocurrency gains are critical factors allowing more buyers to purchase a second home. Coupled with low interest rates, properties are getting sold left and right.


Some buyers are expressing a desire to have an urban home with immediate access to the city lifestyle and then a vacation residence with impressive amounts of space and privacy in a quieter area. Owning two homes also gives buyers the opportunity to adjust their lifestyle as needed in response to world events. Water Mill homes for sale hit all these marks, offering buyers an idyllic place for a second or retirement home.


The market was already impacted by the pandemic due to inventory and labor shortages, along with home buyers leaving urban areas. The addition of second home purchases has compounded the inventory issues facing the housing market in 2022. As we begin to experience some relief in supply chain problems, the inventory situation should ease up a bit as new construction continues to push forward.

Prices are still rising but should stabilize

Currently, there is a limited supply of homes available to potential buyers, and yet buyers are still searching. Average sale prices have been increasing in 2022 but not at the same pace we witnessed in 2020 or 2021.


Water Mill real estate follows this trend, although people are asking if prices will continue to rise. Predicting these numbers is largely based on historical data. Home sales in 2021 were at historic highs, complicating the ability to develop accurate predictions. With this in mind, there are some inconsistencies amongst experts as to how the prices will change in 2022. Most experts believe housing prices will stabilize or rise only a few percentage points. There are others who anticipate a higher increase in 2022. Regardless of which scenario plays out, Water Mill real estate remains a solid investment opportunity.

Interest rates

Interest and inflation rates have been a hot topic in recent news. Just this week the Federal Reserve announced the first interest rate increase since 2018 to help bring down inflation, and projected six more increases in 2022. There is a great deal of ambiguity in these discussions as the path to recovery isn't clear – even to experts. Any interest rate adjustments may provide relief to the housing inventory as purchasing may slow down slightly in response, but the residential real estate market is expected to stay strong. Any inventory relief from increased interest rates will be minimal, as to how and when the supply chain problem resolves itself will have the biggest impact on the market.
Interested in Water Mill real estate?
If you are interested in learning more about the 2022 real estate market or about Water Mill homes for sale, please don't hesitate to reach out to the team at
Covert at Compass
for expert guidance.