Recent years have seen a soaring interest in vacation rentals, resident-owned homes that are rented out to guests for a nightly base fee, much like a hotel. The advantages of booking a vacation rental over a hotel room include a significant amount of privacy, little to no disruption from neighbors, and the private use of amenities such as pools, hot tubs, and kitchens. Guests don't share the property with anyone else, only their party, and are able to enjoy the comforts of home while on vacation. Meanwhile, homeowners reap the benefits of additional income from these rented properties.
Vacation rentals are especially popular in resort towns and upscale cities where tourists often flock to.
Sag Harbor real estate
is one of the most desirable markets in New York, and guests are eager to experience the luxury of a Sag Harbor home for themselves — even if it's only for a handful of days. If you own a piece of Sag Harbor real estate or a luxurious home in the Hamptons, you may be interested in how to effectively transform it into a vacation rental. Follow these 10 essential tips to make the most out of your investment and rental business.
Know your neighborhood's rules
Every town has its own set of rules and ordinances concerning the use of residential property as a business or rental. Be sure to look up your neighborhood's rules and fully understand them before you commit yourself to using your home as a rental — for all you know, your local government may prohibit using residential properties as rentals. Fortunately, the Hamptons do allow rentals, but each community has its own ordinances. For example,
East Hampton
requires the registration of every rental and only permits a maximum of two short-term rentals of less than 14 days over a period of six months.
It's always better to be safe than sorry, and never hesitate to ask your local town hall questions via email or a phone call in case you're uncertain about their terms.
Research the local vacation rental market

To enter a new market, one must first get to know their competitors and how they fare in the current market. Once you have submitted your permit and paperwork to register your home as a short-term rental, research the current rentals in your neighborhood. What are their reviews like? What do customers enjoy the most, and what do they dislike? How much do rentals in your area typically charge throughout the year? Do rates change depending on the season? What type of locations do guests prefer? Take note of every aspect travelers like and how much current hosts charge. You should also look at rentals with poor reviews and pinpoint the commonalities so that you may avoid making those mistakes too.
Prepare your management team

You have two options for your management team: manage the rental yourself, or hire a professional to take care of the nitty-gritty work for you. Keep in mind that hiring a professional will require that they receive a percentage of the profits, but their expertise will contribute toward successful rentals while saving you the stress of learning how to manage the property. Conversely, managing the rental on your own guarantees you take home all of the profits, but you do have to manage everything by yourself, including cleaning services, maintenance, restocking, and more.
Renovate and furnish the property

Once your rental has been approved, you should consider renovating the property or at least investing in a bit of redesign to prime your home for presentation. Guests appreciate a sleek home with neutral decor and a welcoming atmosphere. The more comfortable and appealing your home is, the better reviews you'll receive, thus encouraging other people to book your property in the future.
When furnishing the home, opt for luxurious, high-quality linens, towels, and soap. Guests will deeply appreciate fine quality over cheap products and rate you favorably for your accommodations.
Automated check-in and check-out

Automated check-in and check-out systems have risen in recent years thanks to their flexibility and convenience. Guests can book last-minute reservations and can check themselves out once their stay is over, no host input required. With apps such as Airbnb, hosts can install smart locks, keypads, or other security tools and automatically generate access codes for their guests upon check-in. These systems save hosts and guests a ton of time and have continued to grow in popularity.
Update your kitchen and appliances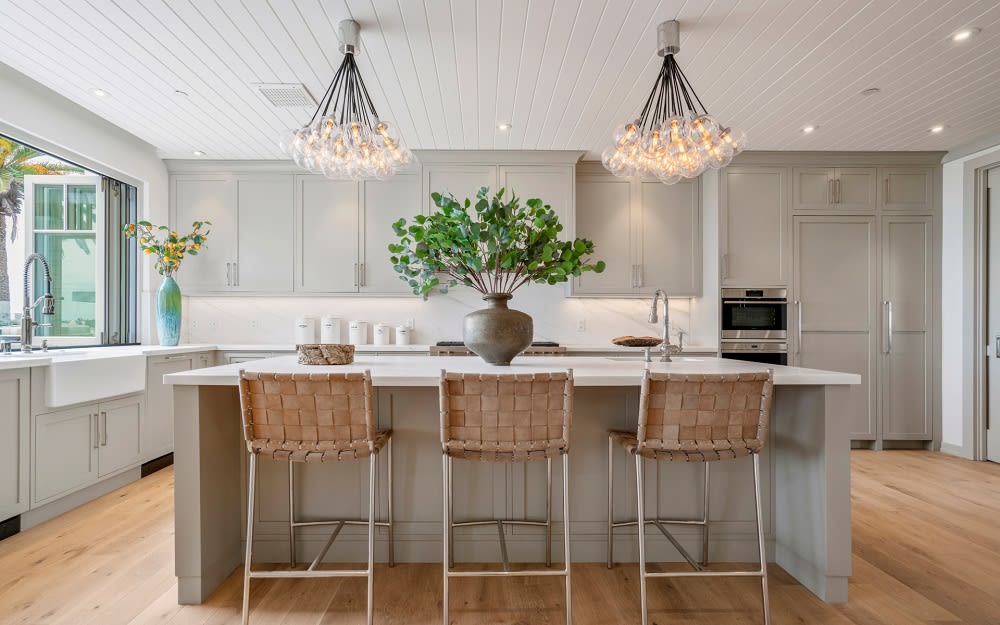 In line with renovating or redesigning your home, be sure to update your kitchen and any appliances. A marble countertop and stainless steel appliances go a long way in increasing guest satisfaction. The newer your kitchen, the less likely guests will experience any issues during their stay.
Hire a professional photographer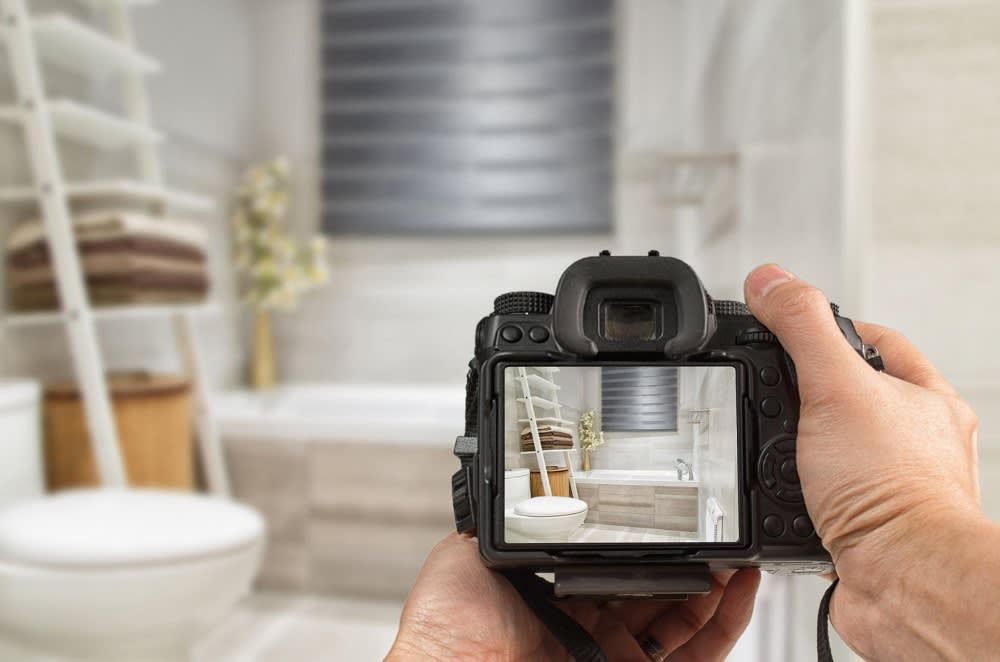 This is a purely optional but highly effective step. Studio-quality photos capture the best aspects of your home and entice guests through visuals alone. Show guests the kind of luxury they'll be able to enjoy by highlighting the most desirable features, such as hot tubs, master bathrooms, patios, pools, and other popular rental features.
Rotate your prices throughout the year

As with other businesses, the vacation rental sphere experiences its own peak and low seasons. Price your rental accordingly. If it's peak season, keep your prices on par with your competitors while ensuring you don't sell yourself short. When the season cools down, lower your prices so you don't lose out to cheaper rentals.
Issue rental agreements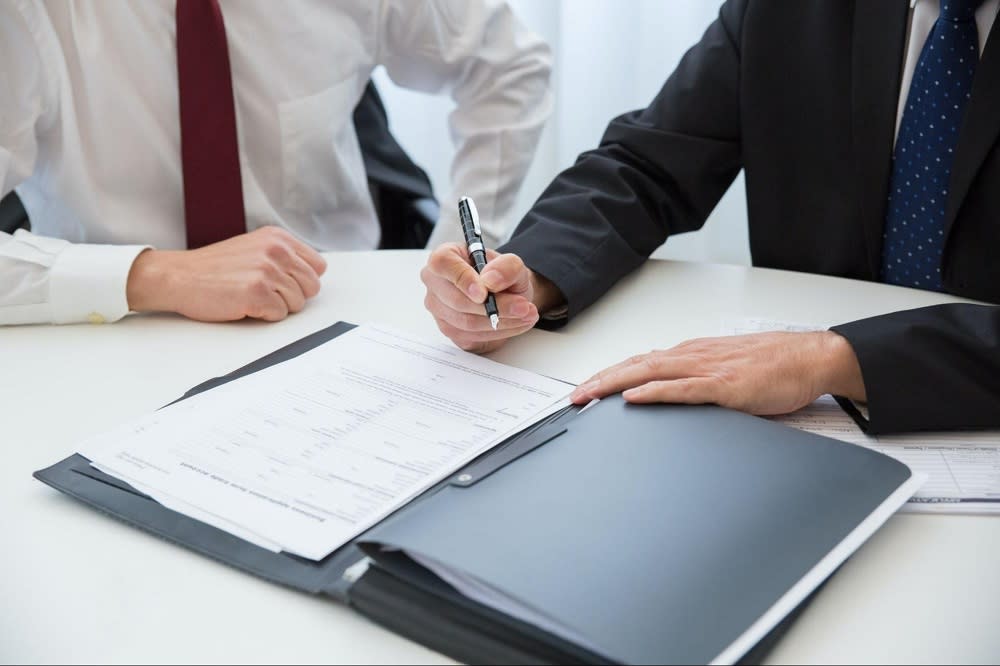 You need to write a set of expectations before you rent to your first guest. Stipulate what guests can and cannot do on the property and outline the house rules, fees, and other policies. Your guests should always know exactly what they're agreeing to. On that note, a good host doesn't revise their policies in the middle of a rental. If a poor experience with a guest leads to new rules, implement them once their stay has ended and before you accept a new booking.
Ask guests for reviews upon check-out

It can be easy to forget to leave a review. Kindly remind your guests to write a review at the end of their stay and ask for their genuine feedback. Every piece of feedback is valuable and conducive to your growth as a host and business, and it also increases visibility on your property for other guests to consider.
Partner with a qualified professional like Christopher Covert
Ready to learn more? Reach out to
Christopher Covert
for more information. Specializing in Bridgehampton homes for sale and the adjacent neighborhoods, Christopher knows what people look for in a luxurious Hamptons home. Connect with him today to begin transforming your home into a perfect getaway!