From world-class horse shows to quaint equestrian farms, the Hamptons are a veritable paradise for horse lovers. With over 200 miles of trails winding through some of the most beautiful landscapes in the country, it's easy to see why. With so many options, it can be difficult to know where to start. Here are 10 of the best East End horse farms and stables to visit year-round.
1. Bright Side Farm
Matt and Anette Lauer founded Bright Side Farm, a riding, instruction, and lodging facility located at 1235 Deerfield Road in Water Mill. The farm boasts 40 acres of meadows, 36 stalls, a 24,000-square-foot indoor riding arena, rings, corrals, and temperature-stabilized tack rooms. There are also two outdoor arenas on the property, including a cross-country course, a three-acre derby field, and an all-weather walker. Oh, and of course, there's the pine atrium rider lounge. Whether you're an experienced rider or a novice, Bright Side Farm is an excellent place for horse lovers and horses alike to enjoy all that the Hamptons have to offer. It is also close to beautiful
Water Mill
homes for sale.
2. Campbell Stables

Campbell Stables in Bridgehampton is a top-tier facility for horse riding instruction, perfect for equestrians of all skill levels. The head trainer at Campbell Stables, Bobby Ginsberg, is highly experienced and qualified to provide world-class riding lessons. The indoor riding arena at Campbell Stables is a whopping 15,000 square feet in size and has an observation area where friends and family can watch riders in action. In addition to the indoor arena, Campbell Stables features an outdoor arena ideal for riders who want to enjoy the fresh air while honing their skills. Overall, Campbell Stables is a luxurious and modern facility that is perfect for riders of all abilities.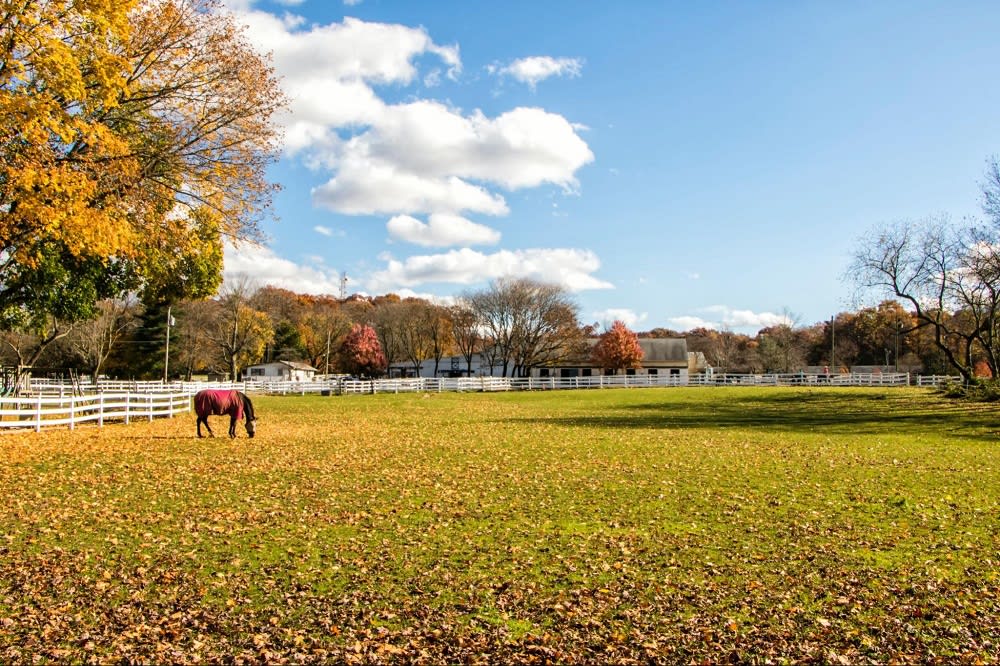 3. Stony Hill Stables
Situated at 268 Town Lane, Liz Hotchkiss established the 10-acre Stony Hill Stables in Amagansett over 50 years ago. Today, Liz's daughter Wick Hotchkiss runs the family company specializing in dressage, equitation, and show jumping disciplines. Stony Hill Stables trains horses and riders alike and offers to board horses. The stables are complete with a climate-controlled indoor arena, spacious outdoor paddocks, and beautiful sightlines. Just minutes away from some of the most prestigious showgrounds in the world, including Hampton Classic and Bridgehampton Horse Show, Stony Hill is the ideal place to prepare for competition. The exceptional staff works with each horse and rider to create a tailored training program that sets them up for success. From beginners to Grand Prix athletes, everyone is welcome at Stony Hill. Luxury
Bridgehampton
real estate is available in the area.
4. GHF Hamptons

GHF Hamptons is a state-of-the-art horseback riding facility located on a 115-acre farm in Bridgehampton. The facility includes two indoor rings, three sand rings, and extensive grass rings, providing ample space for riders of all levels to practice and improve their skills. Head trainer Erin Stewart and her team provide expert instruction to riders of all skill levels, from beginner to advanced. In addition, GHF offers boarding services for those who want to keep their horse on the premises, as well as a summer camp for ponies.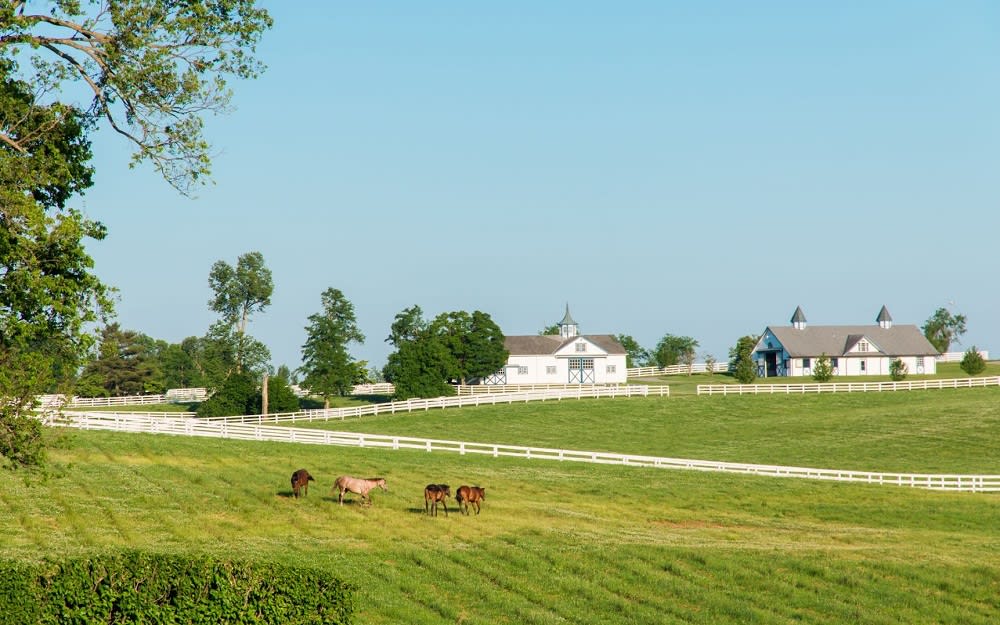 5. Topping Riding Club

Topping Riding Club is a premier destination for horseback riding on Long Island. The club's 25-acre property boasts grass rings, an all-weather outdoor arena, a hunt field, and two barns with a combined total of 21 stalls. The club's tack room also boasts a viewing area. The property is meticulously maintained, and the facilities are top-notch. The staff is friendly and knowledgeable, and the horses are well-trained and well-cared-for. Whether you're a seasoned rider or a beginner, you'll find that Topping Riding Club is the perfect place to enjoy your passion for horseback riding.
6. Rose Hill Farm

Rose Hill Farm is located on 20 acres of lush, green pastures in Bridgehampton and offers complete-service lodging for horses. In addition to providing a secure and comfortable home for your horse, Rose Hill Farm also offers a variety of riding lessons and programs for both children and adults. Pony camp is a great way for kids to learn about horse care and develop their riding skills, while adult riders can enjoy scenic hacks around the property or take part in weekly dressage lessons.
7. Sea-Air Incorporated

Sea-Air Incorporated is a world-class hunter/jumper facility located in the heart of Long Island horse country. Founded by Laura Bowery, a leading trainer with over 25 years of experience, Sea-Air offers top-notch instruction for riders of all levels. The stunning facility features a spacious indoor arena, an outdoor show jumping ring, and a picturesque cross-country course. In addition to hosting regular hunter/jumper shows, Sea-Air is also home to a highly acclaimed training program. Riders who train at Sea-Air have the opportunity to learn from some of the nation's best instructors and compete at the highest levels of the sport. Whether you're a beginner rider looking to take your first steps into the world of hunters/jumpers, or an experienced competitor seeking to take your game to the next level, Sea-Air is the place for you.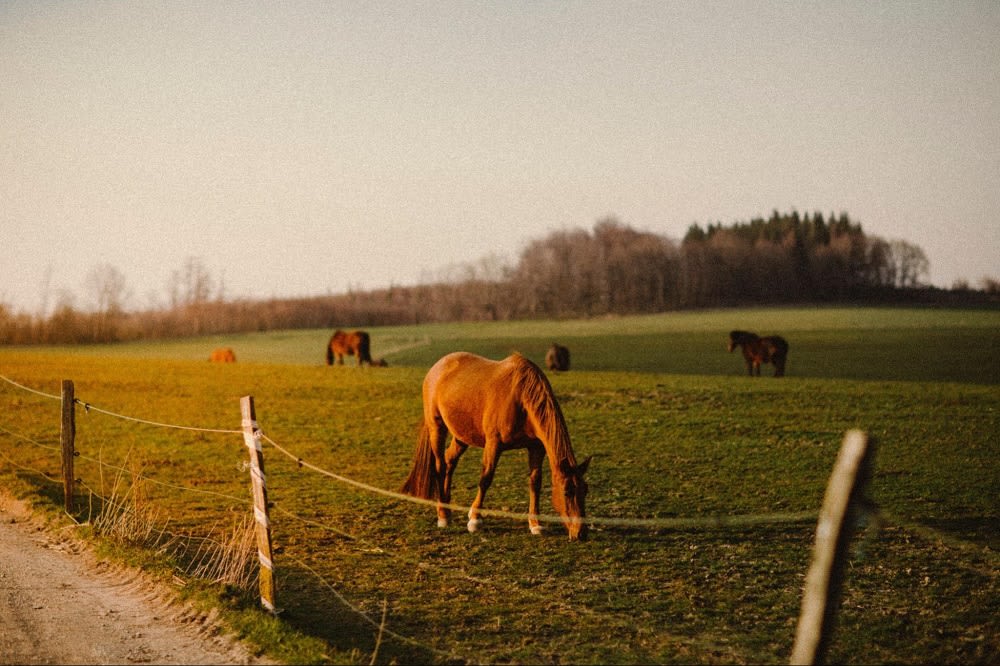 8. Wölffer Estate Stables

Built on the same estate as one of Hampton's most well-known wineries, Wölffer Estate Stables is absolutely breathtaking. The stable is situated on 120 acres of land in Sagaponack and offers plenty of space for your horse to roam. There are 80 stalls, 39 paddocks, four rings, a walker, and a Grand Prix field, so your steed will never get bored. And the skilled trainers at Wölffer work with riders and horses alike to ensure that everyone enjoys their experience. Boarding services are available all year long, and summertime pony camps are an excellent way for kids to learn about horse care. All in all, Wölffer Estate Stables is perfect for seasoned riders and novices alike.
9. Deep Hollow Ranch

Located in Montauk, Deep Hollow Ranch is the oldest functioning ranch in the United States and has been in operation since 1658. The ranch offers a variety of services, including horse boarding, trail rides, pony parties, and pony camp. The facility is situated on a picturesque piece of property and offers stunning views of the surrounding area. Deep Hollow Ranch is a unique and special place and is sure to provide an unforgettable experience for all who visit.
10. Amaryllis Farm Equine Rescue

Established in 2005, Amaryllis Farm Equine Rescue is a 501(c)(3) not-for-profit horse rescue association located at 864 Lumber Lane in Bridgehampton. In 2009, Amaryllis Farm Equine Rescue expanded to include a refuge for older horses with no place to go. The nonprofit organization has helped nearly two hundred animals and counting, rescuing horses, ponies, mules, and even a donkey!
Moving to the Hamptons? Work with Christopher Covert